Courses after 12th science:
After passing out the 12th class, every student has various options to choose own respected and interesting field and need career guidance and career counselling after 12th  from a career expert. If you have done high school and 12th in any stream. Perhaps, with a focus point to top education in the most suitable professional and academic career after 12th. you may have been searching career counselling after 12th from experts in the field. How about some detailed insight into the career choices from specialists in the industry? Keeping in mind that students today require updated information and various career options after 12th from the changing career scenarios, here are top 10 such professional courses that you can choose to pursue after completion of 12th class Science. Hundreds of career options are available for 10+2 science students. The major advantage of +2 science students is that they can switch to other careers i.e arts, humanities or even to commerce.
12th Science with PCM:
Candidates who have passed science with physics, chemistry and mathematics (PCM) in class XII can take up Engineering as their career.
12th Science with PCB:
Candidates who have passed science with physics, chemistry and biology (PCB) are required for students aspiring to take up careers in medicine or dental studies, biochemistry, biotechnology, microbiology, agricultural and dairy science. Options are also available in the paramedical and allied fields such as Nursing, Physiotherapy, Occupational therapy, Audiology, Speech Therapy, Medical Lab Technology, Optometry, Nutrition and Dietetics, Pharmacy etc.
Those interested in animal husbandry and veterinary science can take a career as a veterinary doctor. For that, they have to appear for the entrance examination conducted by Veterinary Council of India for getting admission to first-year Bachelor of Veterinary Science and Animal Husbandry.
12th Science with PCMB (bio-math):
Candidates who have passed science with Bio-maths can take up either an engineering or a medical career. Admission to these professional courses is through entrance examinations.
If not interested in engineering and medical field, 10+2 science students can go for B.Sc. (Bachelor of Science) program of their choice of interest, which can be followed by a Master's degree (M.Sc.), Ph.D and M.Phil. Teaching is another option.
Detail of Science Courses:
Aeronautical Engineering Courses: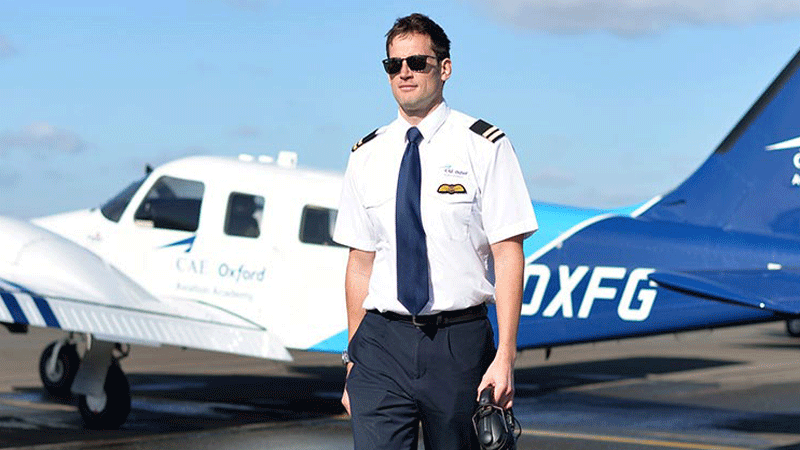 what is Aerospace Engineering – Aerospace Engineering Degree is the primary field of engineering concerned with the development of aircraft and spacecraft and also related to Pilot Training. There are selected top aerospace engineering schools in India. It is divided into two major lines: aeronautical engineering and astronautical engineering. Aeronautical Engineering was the original term for the field but as flight technology advanced to include craft operating in outer space, the broader term "aerospace engineering" has largely replaced it in common usage. Aerospace engineering, particularly the astronautics branch, is often incorrectly referred to as "rocket science".You'll usually find aeronautical engineering degrees referred to as a BEng (Bachelor of Engineering) and MEng (Masters in Engineering). Aeronautical engineering degrees at the undergraduate level usually last three or four years, but many institutions allow students to progress directly into a Masters in Aeronautical Engineering, extending the course length by an additional year or two.
Top Colleges in India of Aeronautical Engineering Course
Fly wings Aviation
K.C. College Of Engineering
Indian Aerospace & engineering
Academy of Aviation engineering and technology
Xavier Institute of Engineering
Maharishi Dayanand University
Dwarkadas J Sanghvi College of Engineering
NMIMS' Academy of Aviation, Maharashtra – Other, Maharashtra
Samalkha Group of Institutions, Panipat, Haryana
School of Aeronautics, New Delhi
Forensic Science Courses: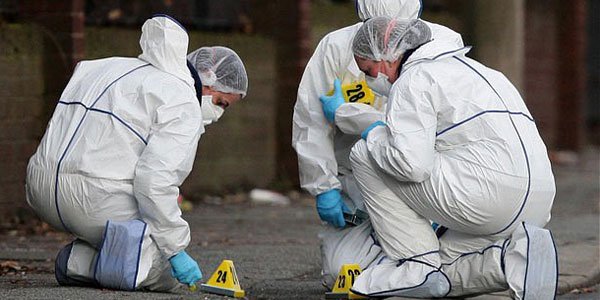 Forensic science is the scientific tricks of investigating and examining information about crime with the help of legal and medical evidence. Student can do a diploma and degree in Forensic science courses in India and also can make a successful career after 12th class.
Top Colleges in India of Forensic Science Course
Grant Medical College & Sir J.J. Group of Hospitals, Mumbai-Maharashtra
Gujarat National Law University, Gandhinagar-Gujarat
Gyaan Vikas Institute of IT & Management, New Delhi
Institute of Basic Science, Dr. B. R. Ambedkar University, Agra-UP
Institute of Forensic Science & Criminology, Bundelkhand University, Jhansi-Uttar Pradesh
Deen Dayal Upadhaya College, New Delhi
Sri Guru Tegh Bahadur Khalsa College, New Delhi
Department of Criminology, University of Madras, Chennai-Tamil Nadu
Department of Anthropology,  Chandigarh
Amity Institute of Behavioural Health & Allied Science, Noida-NCR
Biotechnology Courses:
Biotechnology is technology based on biology – biotechnology harnesses cellular and biomolecular processes to develop technologies and products that help improve our lives and the health of our planet. The world has used the biological System of microorganisms for more than 7,000 years to make useful food items, e.g bread and cheese, and to preserve dairy products. Student can do diploma and degree in Biotechnology courses in India and also can make a successful career after 12th class.
Top Colleges in India of Biotechnology Course
The ICFAI University, Dehradun
IMS Engineering College, Ghaziabad-NCR
Indian Institute of Spices Research, Kerala
Indian Institute of Technology, Chennai
Indian Institute of Technology, Guwahati
Indian Veterinary Research Institute, Bangalore
R.R.S. College of Engineering and Technology
Sapthagiri College Of Engineering, Bangalore
Sardar Vallabhbhai Patel University of Agriculture and Technology, Meerut-UP
Rayat & Bahra Institute of Engineering & Bio-Technology (RBIEBT), Mohali
Grant Medical College & Sir J.J. Group of Hospitals, Mumbai-Maharashtra
Microbiology Courses:
Microbiology is technology based on living organisms which may be a cell cluster and single cell, these are invisible to the naked eyes such as fungi, bacteria and viruses in our body and blood. There are many types of different microbiology. But Medical microbiology is well known as it deals with human illness. Other Microbiology includes food microbiology, environmental microbiology and veterinary microbiology. Student can do a diploma and degree in Microbiology courses in India and also can make a successful career after 12th class.
Top Colleges in India of Microbiology Course
The ICFAI University, Dehradun
IMS Engineering College, Ghaziabad-NCR
Indian Institute of Spices Research, Kerala
Indian Institute of Technology, Chennai
Indian Institute of Technology, Guwahati
Indian Veterinary Research Institute, Bangalore
R.R.S. College of Engineering and Technology
Sapthagiri College Of Engineering, Bangalore
Sardar Vallabhbhai Patel University of Agriculture and Technology, Meerut-UP
Rayat & Bahra Institute of Engineering & Bio-Technology (RBIEBT), Mohali
Grant Medical College & Sir J.J. Group of Hospitals, Mumbai-Maharashtra

As the name suggests this branch of engineering deals with the field of Agriculture. It basically is concerned with the designing and development of agricultural machinery and equipment to minimize time and energy and to simplify and better the technique of agriculture. It creates a fine blend of concepts of modern technology and traditional techniques of agriculture to improve the efficiency in production and processing. In agricultural engineering, we can find an amalgam of various other disciplines of engineering and science like mechanical engineering, electrical and chemical, civil engineering, environmental science, plant and animal science, soil mechanics etc. It also involves surveying and land profiling and also provides a solution for various problems that we encounter in the field of agriculture like soil erosion. It is also useful for waste management which may include animal and agricultural waste. On the basis of challenges that agriculture presents agricultural engineering can be classified into further four types
Top Colleges in India of Agriculture Course
Department of Hydrology – Indian Institute of Technology, Roorkee
Tamil Nadu Agricultural University, Coimbatore
Chaudhary Charan Singh (CCS) Haryana Agricultural University: College of Agricultural Engineering and Technology, Hisar
Anna University: College of Engineering, Chennai
Andhra University (A.U.) College of Engineering, Vishakapatnam
Punjab Agricultural University: College of Agricultural Engineering and Technology, Ludhiana
Govind Ballabh (GB) Pant University of Agriculture and Technology, Pantnagar
Indira Gandhi Krishi Vishwavidyalaya, Raipur
College of Dairy Science and Technology, Thrissur
Acharya N.G. Ranga Agricultural University: College Of Agricultural Engineering, Bapatla
Dr AS (Annasaheb Shinde) College of Agricultural Engineering, Rahuri
Food Technology Courses:
Geology Courses:
Zoology Courses: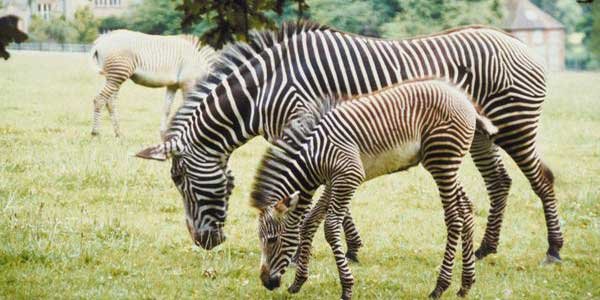 Textile Courses:
Information Technology Courses: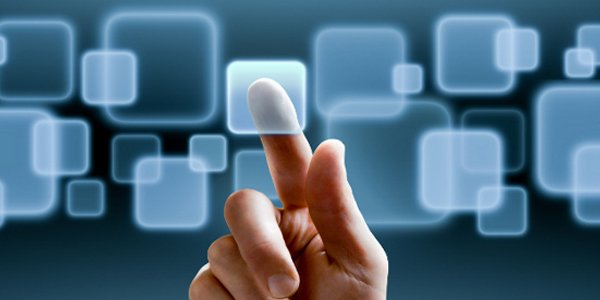 Architecture Course/Civil Engineering:
Mechanical Engineering:
Automobile Engineering:
Chemical Engineering:
Computer & Communication Engineering:
Computer Science & Engineering:
Industrial & Production Engineering:
Instrumentation & Control Engineering:
Printing & Media Technology: